Back to news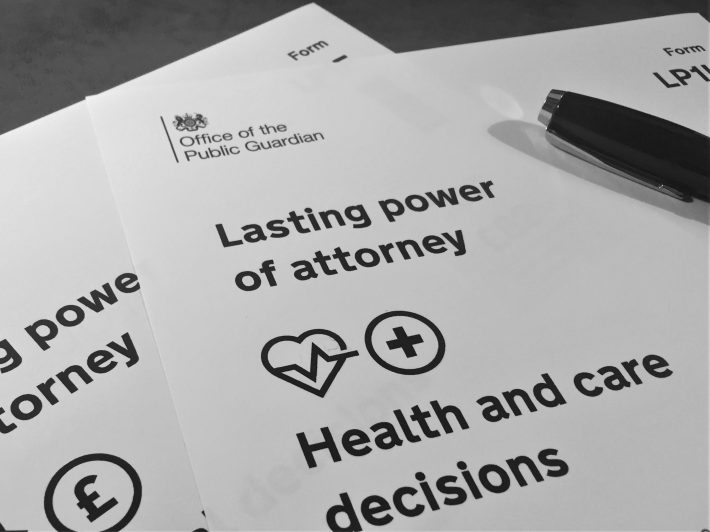 Which! Survey highlights key areas of confusion around Lasting Powers of Attorney (LPA).
Friday March 24, 2023
At AFG LAW our solicitors strive to explain the way an LPA operates to every client. The national survey by Which! published today is extremely worrying at just how many people have key facts surrounding LPA's wrong.
Please give our Private Client Team a call on 01204 377600 or email privateclients@afglaw.co.uk with any questions and we'll answer without plying on legal jargon!
Here's the excerpt from that survey:
A survey carried out by "Which?" has revealed the "confusion" of consumers surrounding Lasting Powers of Attorney (LPA) and how the documents operate.
The survey of consumers revealed the common misunderstandings of LPAs, one example being that 16% of those surveyed by Which? believed that once the registration has taken place, the Donor will lose access to their assets.
What's more, according to the research nearly 75% of people think that their partners or close family members can automatically make decisions for them if they're not able to.
Another misunderstanding that is shown in the survey is that LPAs are "only for the elderly", stating that it is a common view that inability to manage your affairs is due to diseases such as dementia. "Using an LPA to plan for the unknown is as important for young families as it is for those in retirement, particularly if there are children," the survey revealed.
Some of the other common misconceptions revealed in the research state that "jointly held assets are not affected by mental incapacity" and "a will covers the position if mental capacity is lost".
The study then revealed that consumers believed that, if an LPA is already in place, another is not needed. Which? responded by stating that it is dependent on the circumstances of the individual as there are two kinds of LPA. both of which can often overlap so it is vital to assess if both LPAs may be more beneficial.
Consumers also disclosed that "an LPA can be created when it's needed by the individual". However, Which? voiced that leaving it until a person actually needs one is often too late.
"A person will be unable to have an LPA prepared if they lack the capacity to understand the nature of the document or give clear instructions. If it is unclear whether clear instructions can be provided, a doctors report may be required which can lead to further uncertainty."