Back to news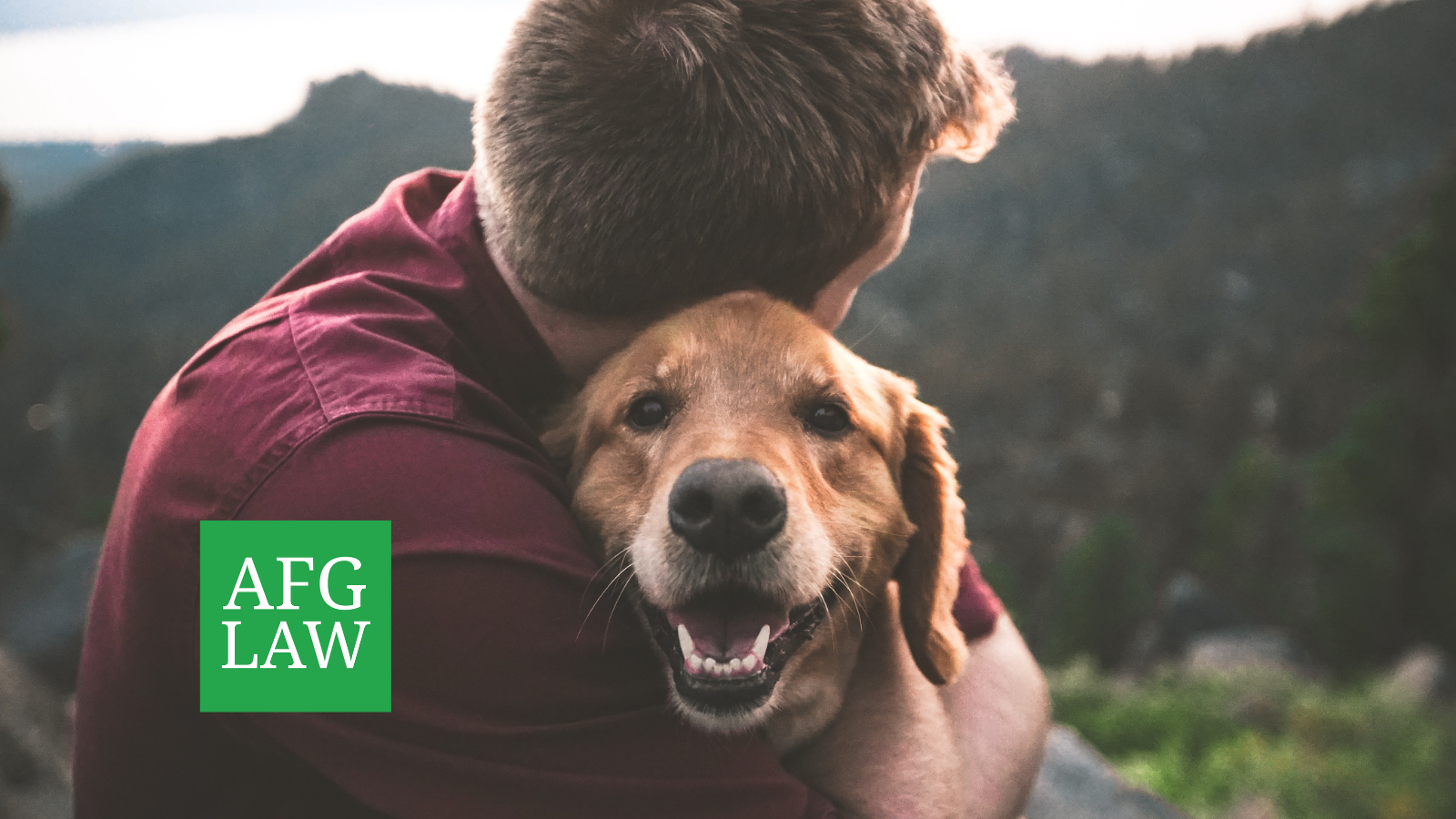 What will happen to my pet after I die?
Monday January 16, 2023
What will happen to my pet after I die?
You may be wondering what happens to your pet after you have passed away. If you don't have a will, your pet could potentially be sent to a rescue centre or a shelter if nobody comes forward to take care of them. In the worst cases, unwanted pets can be put to sleep.
In England and Wales, your pets are considered your property or 'personal chattels' (possessions). As such, much like your other possessions, you can set out what should happen to your furry (or otherwise) friends in a Will. AFG Law can assist in drafting a will in which you can be confident that the future of your pets are protected.
What to think about when including a Pet in Your Will
The most important Will provision with regards to your pet should be who will look after them. You should take the time to think about which Beneficiary or Guardian, whether this be a friend or family member, will have enough time, space and ultimately be able to take on the responsibility of looking after your pet. It is advisable that you sit with your chosen Beneficiary, and they are fully aware of your intentions and have the chance to refuse should they wish.
You can also add in a substitute Beneficiary into your Will should your chosen Beneficiary become unable to look after your pet. This could occur for several reasons such as your Beneficiary could become ill. It is also worth remembering the potential cost burden that pet ownership can bring so it is possible to leave a cash gift in the Will to help your chosen Beneficiary to cover food and vet bills.
Drafting Your Will
Did you know that you must make sure that your Will covers all pets at the date of your death, not just the pets that are living now? Also, provision must be made that any cash gift given to the Beneficiary or Guardian would only apply should they agree to take your pet. Our team of Private Client Solicitors will make sure your Will is drafted with your wishes in mind and the correct Will wording is used to ensure your pets go to the right place.
Call our friendly and helpful Private Client department on 01204 377 600 for more information about making a Will and book at appointment today. It's never too early to think about your furry friends!