Back to news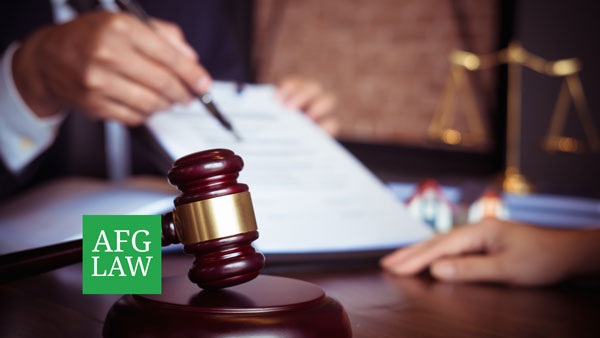 The risks of buying at Auction
Wednesday August 30, 2023
Buying properties at auction provides the opportunity to make a quick and fairly decent profit. The down side to this is that there is also a real risk of making a loss if a buyer doesn't carry out sufficient "due diligence" before the auction.   
Advantages of buying a property at auction
There are advantages to buying a property at auction, which is why it is appealing to lots of buyers.
Speed of sale:

There is a fixed time scale. The completion date will be fixed on the day of the auction. It is referred to in the Special Conditions.





Prior to the auction, a buyer can check the Special Conditions to see when they would need to complete. Once the auction has taken place, the completion date is fixed. It is usually 20 working days after the date of the auction but does vary for each property. This means a buyer knows when they need to have their funds in place and will be able to take possession of the property.
Speak to our auction experts
Disadvantages of buying a property at auction
While the advantages of buying a house at auction are compelling, there are also several disadvantages which you should be aware of too.
You are not able to ask questions:

in a transaction that takes place on the open market, a seller's solicitor will provide a set of documents to the buyer's solicitor and then the seller will ask various questions of the seller until completely satisfied with the seller's title. This is called "raising enquiries". A buyer's solicitor will continue to ask questions until completely satisfied.





In an auction sale, an auction legal pack is provided by the seller. This is a set of documents provided by the seller and is not always a complete set. A buyer should consider that pack before the auction and formulate an opinion on whether or not there are any problems with the property.





There is little or no opportunity to ask the seller's solicitor questions about the property. The auction legal pack may be incomplete and not contain everything the buyer's solicitor needs. The buyer's solicitor has no opportunity to ask any questions.
You may be outbid:

There is no guarantee that you will be the winning bidder. There is a chance you will be outbid by a higher bidder. If that is the case, you may also lose money you've spent on solicitors and surveys because someone comes in with a higher bid.
You can go over budget:

In the heat of the moment, it can be very easy to go over your budget, especially if it is a property you really want.
Payments:

Once you've placed a winning bid, it is vital that you have access to all your funds needed to complete within the relevant timescales. On the day of the auction, you will need to pay a deposit (which is usually 10% of the purchase price) and you usually also need to pay a Buyers Premium.





On the agreed completion date, you will need to pay the balance of the purchase price plus any additional sums referred to in the auction contract. If you intend to obtain a mortgage to fund some or all of the purchase monies due, this should be carefully managed. Often, the time it takes to obtain a mortgage offer and drawdown on mortgage money is not done quickly enough for an auction property.





It is important to make a mortgage lender aware when applying for a mortgage for an auction property so that it can be actioned quickly. Often, specialist auction lenders are best placed for providing mortgages for auction properties as they are ready to provide funds quickly.
Less time for surveys and solicitors:

If you are a successful bidder, on the fall of the auctioneer's hammer, you will have exchanged contracts to buy the property. This means you have entered into a legally binding contract. You should ensure that all investigations and surveys are completed before the auction. 
Speak to our auction experts
What are the risks of buying a property at auction?
Properties are commonly placed into an auction because they will not sell on the open market. That is, there may be an issue affecting the property which means it is less desirable, cannot be mortgaged or that simply there is an issue which affects its value. 
If a Buyer does not carry out sufficient "due diligence" (that is title investigations) before the auction, they risk buying a property with a problem which may ultimately mean they lose some or all of their money invested in the property. It may also mean that they have a property that they cannot sell on or mortgage.
Condition of the property
Properties at auction are sold "as is", and so may be in poor condition. It is common for properties that have been repossessed to be placed into auction. It is often the case with these properties that that is damage or repairs that are required. 
Often there is little or no chance for a buyer to inspect or arrange a survey on an auction property. Some technologically advanced auctioneers are providing online tours of properties, but not all do this. 
It is sensible for a buyer of any building to arrange a survey of it. That is the case with auction properties too. The risk though is that a buyer obtains a survey at cost and then does not complete the transaction. A buyer then loses the money they have paid for the survey. It can also be difficult to arrange access to auction properties for the purpose of carrying out a survey before the auction. 
Misunderstanding the auction buying rules 
Auctions themselves can be fast-paced and stressful, especially if you have very little experience. This is why it is so important you familiarise yourself with the auction process. 
It is important that a buyer understands the auction process. The key points are:
All due diligence, title investigations and surveys should be carried out before the day of the auction.

On the fall of the auctioneer's hammer, exchange of contracts is deemed to have taken place. This means that if you are a winning bidder you are committed to buying the property.

The completion date is fixed on the day of the auction. If you intend to obtain a mortgage to fund the property purchase, it usually leaves a very short timescale to arrange the mortgage and draw down on it.

There is no obligation on a seller to provide information about a property after completion. If you intend to mortgage it then you should ensure that you have everything that a lender would want before the auction. A buyer cannot require a seller to provide any documents (even if a lender wants them) after the auction.

Most auction properties are "at the buyer's risk" from the date of the auction. This means that if the property is damaged or destroyed after the auction but before completion, the buyer still has to buy the property. It is important that a buyer is aware of who is responsible for the property after completion – if it is at the buyer's risk, then the buyer should immediately arrange suitable buildings insurance. 
Speak to our auction experts
Not understanding the auction legal pack
Many buyers read an auction legal pack but do not completely understand the contents. It is also important to not only understand the contents of the legal pack but know what documents are missing from the pack and why that is a risk. 
Not properly reading or having any legal assistance when reviewing the legal pack can present itself with a variety of different risks in itself. An auction conveyancing solicitor can assist you with this, to help minimise risk.
Can a conveyancing solicitor help with property auctions?
It is essential that as a buyer you instruct a solicitor to review the auction legal pack before the auction.
At AFG Law, our team of expert auction property solicitors have years of experience guiding buyers through the auction process, ensuring that legal packs are reviewed in full. 
Whether you're looking to buy or sell at auction, get in touch with our team today to see how we can help you.