Back to news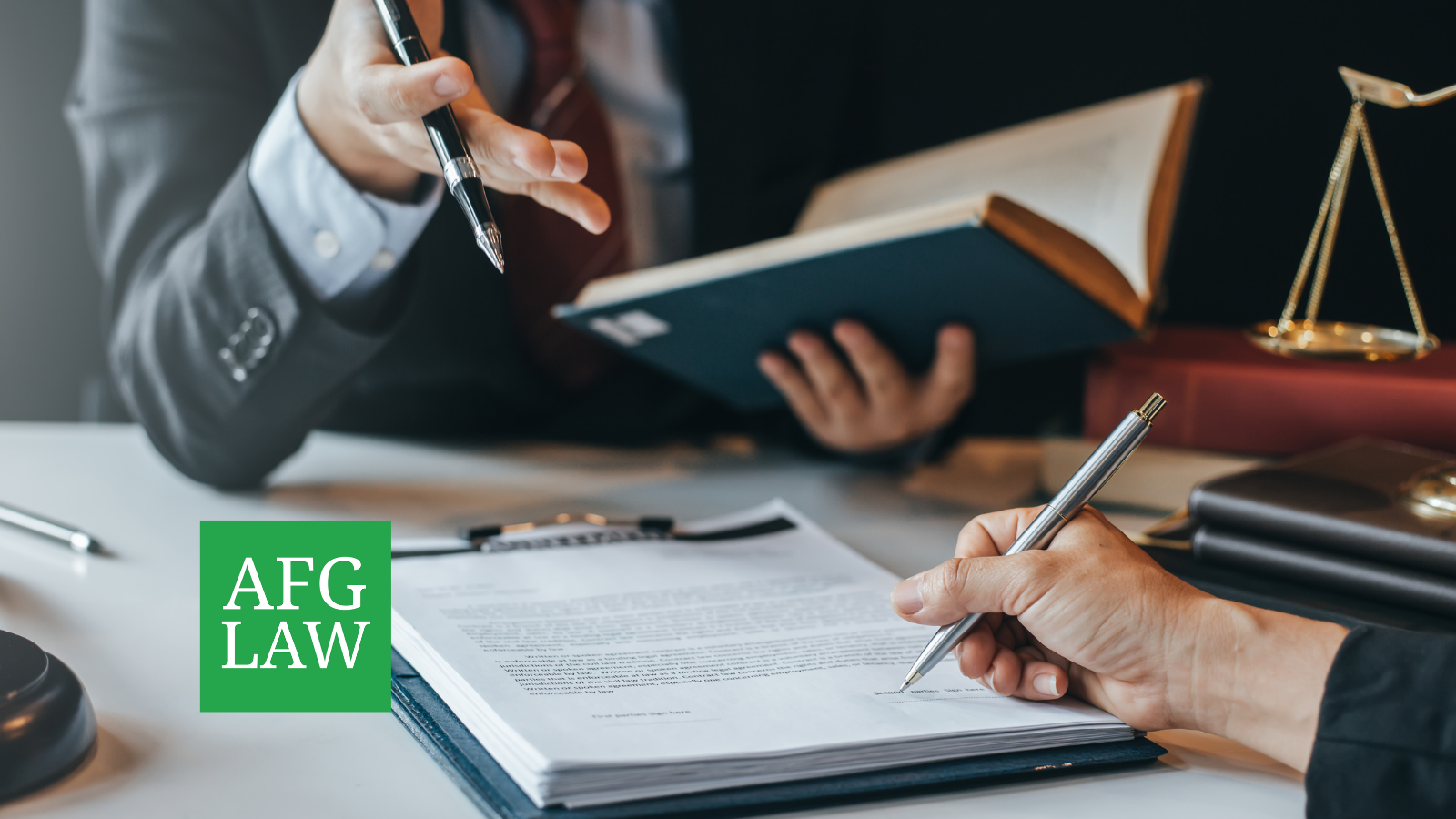 How much do Solicitors charge to read a Legal Pack?
Tuesday August 29, 2023
If you have come across an appealing property at an auction, instructing a property solicitor to review the legal pack is essential.
Many buyers are inclined to read through an auction legal back without instructing a solicitor but there are risks in doing that, which is why AFG Law is here to help. 
Do you need a solicitor before a property auction?
Yes, you should ideally be in contact with a solicitor before you buy a property at auction. 
There are two reasons to instruct a solicitor before the auction. 
Your solicitor can review the auction legal pack for you and allow you to make an informed decision on whether the property is suitable for you before you bid.

You will also need to supply the auctioneers with your solicitors details if you are the winning bidder.
Speak to our auction experts
How much do solicitors charge to read a legal pack?
At AFG Law, we base our costs on the contents of the legal pack. Our costs for a review of a legal pack with a report start from £550.00 plus VAT. 
What should be included in a property auction pack?
A properly prepared legal pack should contain all the documents a buyer will need to consider the property and make a decision on whether to buy it. The key elements of a legal pack include:
All Properties
Land Registry Title Register and Title Plan

Official copies of documents referred to on the Title Register

Searches which may include:

Special Conditions of the sale 

Energy Performance Certificate (EPC)

Planning permissions and building regulations consent for alterations
Houses
Property Information Form

Fixtures Fittings and Contents Form

Leasehold Information Form
Houses that are let
Tenancy Agreement(s)

Evidence of the right to rent

Gas Safety and Electrical Certificates

Tenancy Deposit Certificates
Business or Commercial Properties
Replies to Commercial Property Standard Enquiries

Asbestos Report

Planning Permission relating to the use of the property
Business or Commercial Properties that are let
Lease(s)

Licences (such as a Licence to Alter or Licence to Sublet if applicable)

Landlord and Tenant Act Notice and declarations
Speak to our auction experts
Do you

have

to pay for a legal pack review?
We would strongly recommend that you seek advice from a solicitor and pay for the legal pack to be reviewed. A solicitor will be able to consider the legal pack and provide you with professional advice and guidance. 
They will consider the documents in the pack and tell you if there are any concerns in relation to those documents. Also, and maybe more importantly, they will tell you what documents are missing from the pack and what risk or risks that poses.
What are the other fees involved when buying a property at auction?
As a buyer, you should be aware that the amount you pay to the Seller may not just be the purchase price. You are likely to have to pay other costs as well. Each transaction is different: 
Contribution to the Seller Costs –

It is very common for a seller to seek a refund from the Buyer for some or all of the Seller's legal costs. 

Buyers Administration Fee –

This is a fee payable to the auctioneers on exchange of contracts.

Searches –

It is very common for Sellers to require the Buyer to refund the cost of searches. This payment is made on completion as part of the completion monies due. 

VAT – 

If the Seller has opted to charge VAT on the property, VAT will be payable in addition to the purchase price. This is not generally relevant to houses, flats or apartments. 

Rent Arrears –

For properties that are subject to a tenancy agreement, or another form of agreements that permits occupants, there may be a liability for the Buyer to pay any arrears on completion. 

Stamp Duty –

If the purchase price of the property is above the stamp duty threshold, stamp duty land tax or welsh land tax will be payable after completion. 
This is not an exhaustive list. Our experienced solicitors at AFG Law can review the documents for you prior to the auction and provide you with a specific list of costs that will be payable for your property.  
Speak to our auction experts
Do I need a solicitor after a property auction?
Yes, you will still need a solicitor after you have exchanged contracts to buy a property at auction. You will need a solicitor to handle the completion process for you including the payment of funds for the purchase price. 
Legal pack review services
If you are considering buying a property at auction, please don't hesitate to get in touch with our team of auction conveyancing solicitors. 
By instructing one of our professional solicitors, you can make an informed decision on the property before attending the auction.