Back to news
Beware of Generic Will Writers!
Monday July 10, 2017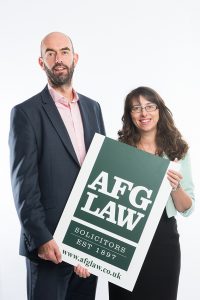 Far too many people do not have a will or have an outdated will. You can make your own will of course, or you can use a generic will writing service to provide you with a "cheap" will.  However, the best option will always be to use a qualified solicitor to sort your will out. We explain why below.
What is the difference between a solicitor and a generic will writer?
Unlike a solicitor, generic will writers do not have to undergo any training, have insurance, and are not regulated by any organisation (like the Solicitors Regulation Authority) which ensures that they must conduct their activities in the interests of their clients and provide some form of redress, if things go wrong.  So if they go out of business there is little that can be done – even if the will cannot be found, despite the client incurring charges for storing it.
One mistake can make your will completely useless as a legal document. Do not be fooled by a professional sounding business name if the will writer has no specific legal experience not to mention qualifications! Using templated documents to state your wishes can be cheap, but if the will writer doesn't know what they are doing, your will could be disregarded entirely – and if your family wished to challenge it, they may find the legal fees to do so are too high.
The reality is that the service provided by a solicitor is not that much more expensive than other options, but what you will have is complete peace of mind knowing that everything is as it should be. At AFG LAW we offer a fixed fee will writing service and also register those wills with Certainly, the National Will Register.
If you don't have a current will in place, you risk leaving your loved ones with nothing. Dying without a will means that you are known as "intestate" – the laws of intestacy are very clear and the government do not consider your personal relationships after you die. The estate would be shared out according to certain rules. As these rules are quite old, one example of a potential problem that could arise is that Intestacy Rules do not recognise unmarried or "common law" partners. Not to mention the tax implications if your affairs are not planned properly.
In a nutshell, a generic will writer will not be able to write your will like a solicitor can.
Greg French and Anita Boardman can help you with your wills, estate planning and lasting powers of attorney to ensure that your estate is left in accordance with your wishes. Contact them for more information on 01204 377600.