Back to news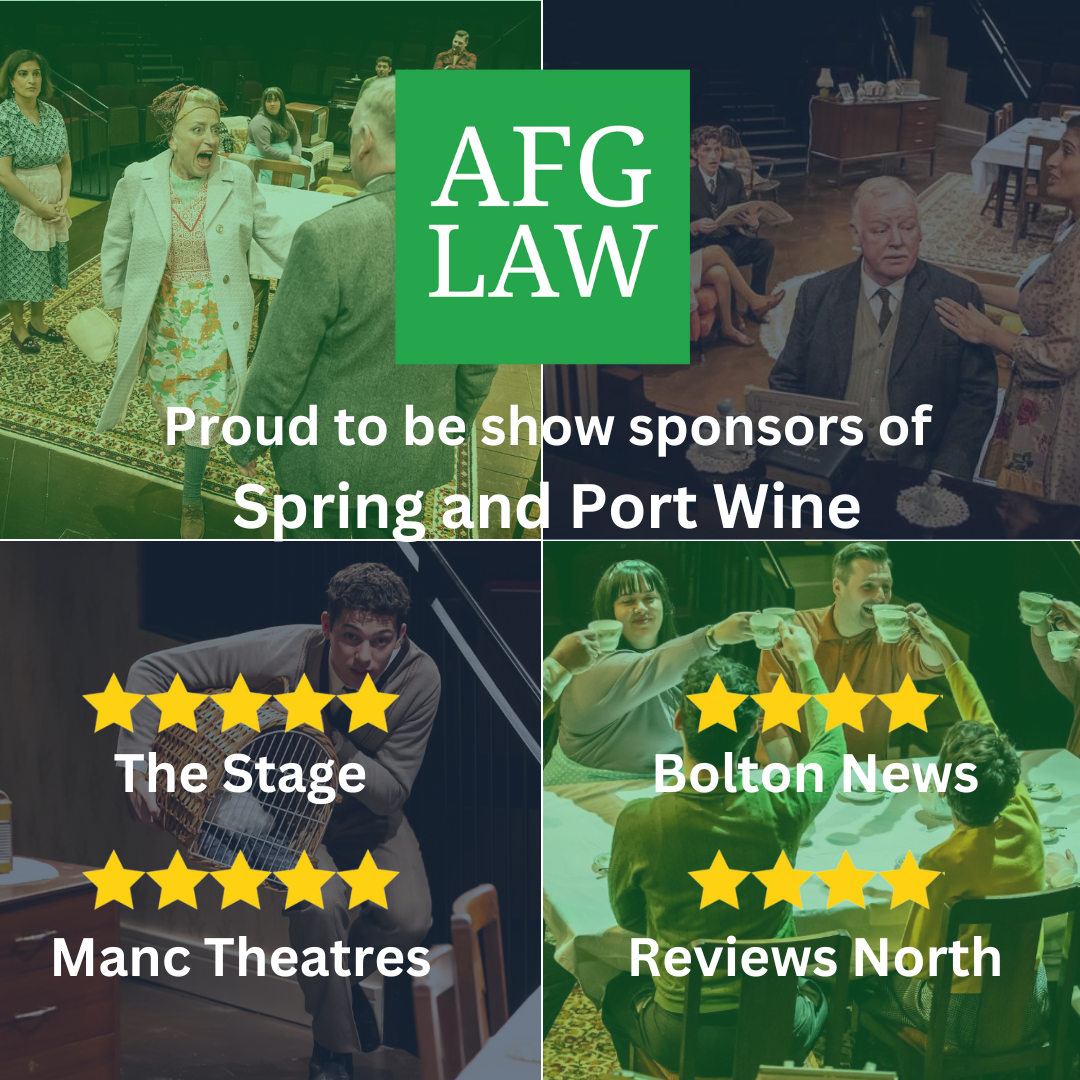 AFG LAW sponsors prestigious show at Bolton's Octagon Theatre
Thursday February 9, 2023
AFG LAW sponsors prestigious show at Bolton's Octagon Theatre
Have you heard the news? Bill Naughton's Spring and Port Wine returns to the Octagon stage and AFG LAW are official theatre sponsors for this "Beloved 1960's Classic"
We are Corporate Supporters of the Octagon Theatre and are proud to support the community work they do in Bolton.
We are delighted to further strengthen our links with the Octagon Theatre by becoming Show Sponsors for Spring and Port Wine which runs from Friday 3 February to Saturday 4 March 2023.
AFG LAW managing directors Greg French and Anita Boardman were invited to meet the cast in January and spent time watching a live rehearsal. Afterwards, they were given a behind-the-scenes tour of the theatre and all the speciality areas who work together to make a great production. They met Les Dennis and Mina Anwar who are the stars of the show.
Spring and Port Wine is running NOW until Saturday 4 March. If you want to purchase tickets, you best be quick, as they are selling fast! Tickets start from £15 and any participants must be ages 10+.
For now, keep your eyes pealed on our social media platforms for brand new *Exclusive* photos and videos!
For more information, visit the official Octagon Theatre website Here: https://octagonbolton.co.uk/whats-on/theatre/spring-and-port-wine/