Back to news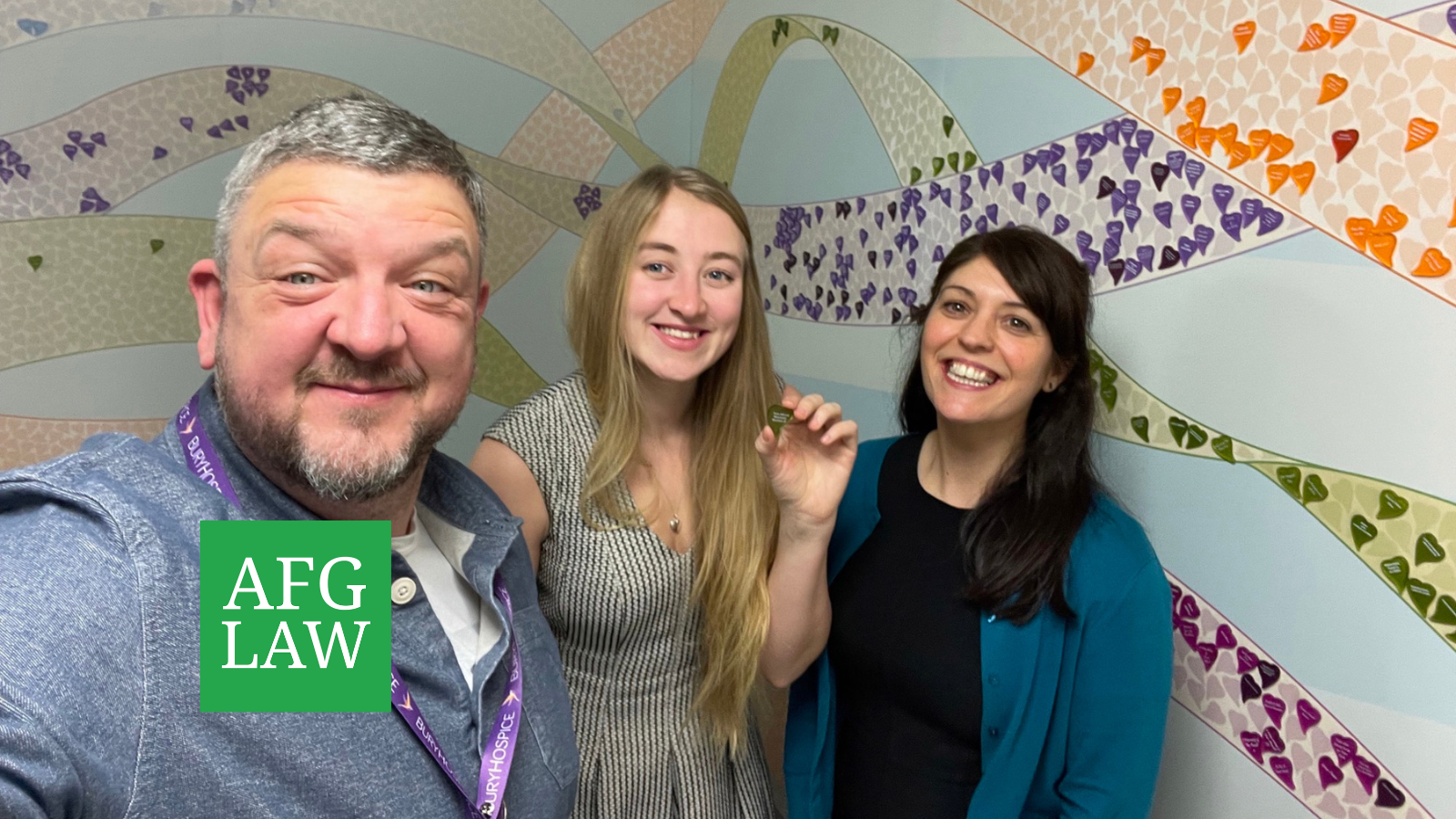 AFG get another heart on Bury Hospice Memory Wall
Wednesday December 21, 2022
Ginnie Maitland and Abigail Leavitt proudly placed a second AFG LAW heart on Bury Hospice's Memory Wall.
The Memory Wall was created by Robert Cox (brother of DJ Sara Cox) and the six coloured ribbons represent the different areas of the town. If you raise £1,000 you get a heart added to the wall.
Ginnie and Abigail are pictured with Denis Ferrige from the fundraising team at Bury Hospice after a team from AFG LAW completed the Manchester Marathon earlier this year, with Bury Hospice being one of three worthy causes the team raised much needed funds for.