AFG LAW staff become mentors for young people at Bolton Lads & Girls Club
August 31, 2018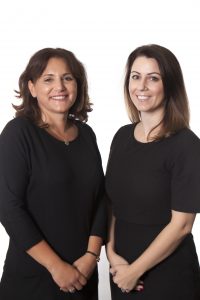 Tracy Haslam from our criminal department and Jennifer Evans from our family department have become mentors at Bolton Lads & Girls Club.
The Mentoring Service has provided one-to-one support for vulnerable or at-risk young people in the Bolton area since 1997.
As Patrons of the Club, AFG LAW has supported Tracy and Jennifer to get involved and give back to the community. They have been trained and are now each working with young people.  They give up some of their time each week and get to know a local young person, helping them through difficult periods in their lives.
The role of a Mentor is to empower, encourage and support the young person throughout the year, not to provide all the answers or 'fix' the young person's life. Mentors are encouraged to meet up with the young person, usually at a local café, park, bowling alley or other suitable location. The aim is to develop a supportive and trusting relationship that will encourage the individual's natural development and help them overcome the challenges they're facing.
It takes time to develop these relationships and build trust, so new mentors are asked to commit to the service for at least 12 months.  New mentors are always required at the Club. They are looking for adults from all walks of life to match with members who have demonstrated a need for one-to-one support. If you would like to know more please contact Tracy or Jennifer who can tell you what is involved and how it works on 01204 377600.