Rahil Khan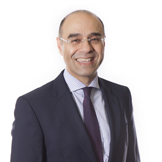 Name: Rahil Khan
Position: Director
Number: 01204 377600
Email: rahil.khan@afglaw.co.uk
LinkedIn: Click Here To View Profile
Rahil is a specialist criminal practitioner appearing at magistrates courts on a daily basis to represent clients who face a full and wide range of offences.
In conjunction with court appearances both in the magistrates and crown courts, there is a representation of clients at police stations where advice is given on criminal offences and detention by the police.
Rahil is involved with criminal cases on an exclusive basis, which ensures every client is professionally and appropriately represented.
Contact AFG LAW today
If you need to speak to a solicitor then get in touch with us today. You can call us on 01204 377600 or fill in the online contact form.
Videos