Gayle Clipsham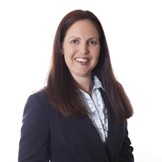 Name: Gayle Clipsham
Position: Chartered Legal Executive
Number: 01204 377600
Email: gayle.clipsham@afglaw.co.uk
LinkedIn: Click Here To View Profile
Gayle is a chartered legal executive and family lawyer who advises in all areas of public and private family law. She specialises in advising parents, grandparents and other family members regarding care proceedings as well as in relation to difficulties they may be experiencing in respect of contact and residence for children. Gayle advises on all matters ranging from divorce and domestic violence through to various difficulties in respect of children.
She assists victims of domestic violence in obtaining appropriate protective orders as well as assisting clients in cases of potential child abduction. In addition, Gayle provides advice and drafts wills for clients to ensure their wishes are met when they pass away.
If you are having problems with seeing your grandchildren and need to know your rights in respect of your granchildren, go to www.grandparentrights.co.uk and get the help you need
Contact us today
We are highly experienced solicitors. If you require legal advice then call us now on 01204 377600 or fill in our contact form.
Videos