Emma Cordock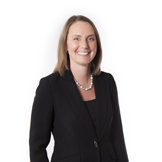 Name: Emma Cordock
Position: Director
Number: 0161 359 3880
Email: emma.cordock@afglaw.co.uk
LinkedIn: Click Here To View Profile
Emma Cordock joined AFG LAW in November 2007. She qualified as a fellow of the Institute of Legal Executives in June 2008 and subsequently qualified as a solicitor in April 2011. Emma became a Director at AFG LAW in January 2017
She specialises in representing children in both public and private law proceedings, and adults in complex public law proceedings. Emma is member of the Law Society Children Law Accreditation Scheme and has been for over 5 years.
Emma is impressive in her ability to connect with her clients, and her sympathetic and open manner ensure that she is always able to put children first.
Emma also in the National Committee for Resolution (www.resolution.org.uk) whose members are committed to the constructive resolution of family disputes, promoting a non-confrontational approach to family problems and encouraging solutions that consider the needs of the family as a whole and in particular, the best interests of children. She also co-chairs Resolutions Legal Aid Committee
Emma actively raises money for charity, participating in skydives, abseiling, charity run, treks, bike rides and organising charity events.  She has been instrumental in raising over £10,000 for local charities in the last few years.
Emma is based in our Bury office and you can follow Emma's tweets at @emmacordock
Contact AFG LAW today
Speak to one of our experienced solicitors today by calling 01204 377600 or by filling in our online contact form.
Videos