Emma Cordock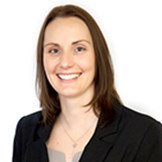 Name: Emma Cordock
Position: Director
Number: 0161 359 3880
Email: emma.cordock@afglaw.co.uk
LinkedIn: Click Here To View Profile
Emma Cordock joined AFG LAW in November 2007. She qualified as a fellow of the Institute of Legal Executives in June 2008 and subsequently qualified as a solicitor in April 2011. She currently undertakes family work. She specialises in representing parents and grandparents in care proceedings and working with victims of domestic violence.
Emma is impressive in her ability to connect with the client, and her sympathetic and open manner ensure that she is able to put those concerned about their children entirely at their ease. Emma will ensure that her clients understand the court process, and what is going to happen next. She will make what is undoubtedly a difficult experience for clients easier to manage. Emma always puts her clients first.
Emma is also a member of Resolution (www.resolution.org.uk) whose members are committed to the constructive resolution of family disputes, promoting a non-confrontational approach to family problems and encouraging solutions that consider the needs of the family as a whole and in particular, the best interests of children. She is also a member of the Law Society Children Law Accreditation Scheme to represent adults.
Emma has worked the area in family law since commencing her ILEX training in 2002 and post qualification in 2008.
Emma actively keen to raise money for charity, participating in skydives, abseiling, charity run, treks and bike rides.
Emma is now based in our Bury office on a permanent basis, but is more than happy to travel to Bolton to see clients. Additionally, you can follow Emma's tweets at @emmacordock
If you are having problems with seeing your grandchildren and need to know your rights in respect of your granchildren, go towww.grandparentrights.co.uk and get the help you need
Contact AFG LAW today
Speak to one of our experienced solicitors today by calling 01204 377600 or by filling in our online contact form.
Videos