Tracy Haslam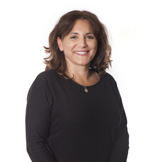 Name: Tracy Haslam
Position: Chartered Legal Executive
Number: 01204 377600
Email: tracy.haslam@afglaw.co.uk
LinkedIn: Click Here To View Profile
Tracy Haslam qualified as a Chartered Legal Executive in June 2007 and was admitted as a Fellow of the Institute of Legal Executives in February 2008.  She became an Advocate in 2014 and specialises in the preparation of crown court matters.
Her portfolio includes the preparation of large scale importation of class A drugs, murder and manslaughter offences.  She has been working on criminal law cases since 1993.
Tracy has worked on many complex cases including murder/manslaughter, drugs/firearms and sexual crime including human trafficking  – we have listed a few below to show the breadth of her experience.
Cases
Murder / Manslaughter
Regina v Briercliffe (& Others) – represented Defendant who was charged with Manslaughter following a violent incident with an alleged local paedophile who jumped from the balcony of a block of flats. Complex issues of causation.
Regina v Pilkington (& Others) – represented a serving prisoner charged with manslaughter involving attack on a fellow prisoner which led to his death. Given circumstances and location of the incident there were significant issues relating to disclosure and bad character of prison witnesses.
Regina v Khan (& Others) – This case involved gang related  pre-planned execution style killing .
Regina v Schofield– represented 17 year old defendant charged with murder of another 17 year old by stabbing. Numerous psychiatric issues given the mental health of the client. Case attracted national publicity from the outset.
http://www.manchestereveningnews.co.uk/news/local-news/im-really-sorry-knife-thug-904754
Drugs / Firearms
Regina v Heathcote (& Others) – 'Operation Incrusto'. Represented one of the defendants charged with a large scale conspiracy to import Class 'A' drugs on a massive scale from Holland.
Regina v Spensley (& Others) – represented defendant charged with half billion pound conspiracy to import Class 'A' drugs from the continent in one of the most sophisticated operations ever dealt with by HM Customs
Human Trafficking  / Sexual Offences
Regina -v- Alexne Breier –  this was an allegation of human trafficking for the purposes of prostitution between November 2012 and March 2014.  The Defendant was also accused (with others)) of controlling  a network of brothels in the North West.
http://www.dailymail.co.uk/wires/pa/article-2956032/Sex-trafficking-kingpin-jailed.html
http://www.manchestereveningnews.co.uk/news/greater-manchester-news/family-who-trafficked-teenage-girls-8655448
Regina v Harwood –  the Defendant was accused of the violent  torture ( both physical and mental ) and rape of two women.
http://www.theboltonnews.co.uk/news/11822950.Man__strung_up_woman_in_makeshift_gallows_before_raping_her_/
Regina v Adamson – the Defendant was accused of the multiple rape of two women over a three year period .   An controversial and unusual   defence was put forward in this case of  Sexsomnia  a disorder which causes sufferers to perform sexual acts while unconscious and unaware of their actions.
http://www.theboltonnews.co.uk/news/12968487.Rapist_claims_he_was_asleep_while_having_sex_with_two_women/
Contact us now
Do you need to speak to a solicitor? Call us today on 01204 377600 to recieve expert legal advice or, if you prefer, you can fill out our simple contact us form.
Videos