Jill Parratt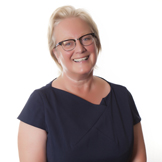 Name: Jill Parratt
Position: Associate Solicitor
Number: 01204 377600
Email: jill.parratt@afglaw.co.uk
LinkedIn: Click Here To View Profile
Jill advises in all areas of law to do with the break-up of the family or relationship, specialising in private law applications for contact, residence and / or any other issue that may arise in relation to children. Jill acts for both married and unmarried clients on their rights in relation to property and assets upon separation. Even if the property is not in your name, Jill can help you to obtain and protect an interest in it.
Having handled some complex and high net worth divorce cases and financial matters over the years, Jill helps clients to obtain the best financial settlement possible upon separation. Her vast experience in this area allows her to always advise clients fully and honestly about their prospects of success so that they are able to make informed decisions about their own cases.
Jill handles all issues sensitively and professionally during what can be a very stressful and confusing time for the client. Wherever possible she advocates negotiation and mediation as a way to resolve outstanding issues and, when that is not possible, takes swift action through the courts.
She became a member of Resolution in June 2007. Jill is also an accredited specialist in the area of family law.
Jill holds a free family law drop in clinic every Wednesday at the Bolton office on Mawdsley Street from 5:00pm until 6:00pm.
Interests outside work
"I enjoy all outdoor pursuits such as walking, camping and cycling. I take a lot of short breaks round Britain, especially the glorious lakes, so that I can pursue these activities".
Contact us today!
If you require legal advice then get in touch with one of our experienced solicitors now. You can call us on 01204 377600 or fill in our online contact form.
Videos