Teresa Vickers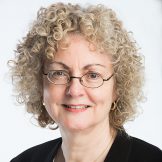 Name: Teresa Vickers
Position: Director
Number: 01204 377600
Email: teresa.vickers@afglaw.co.uk
LinkedIn: Click Here To View Profile
Teresa Vickers qualified as a solicitor in 1982. She joined AFG LAW as a partner in September 2007. Teresa is the one of the supervising partners in the family and civil department and leads a team of specialist children representatives who are all on the Law Society's Children Panel.
Teresa has spent the majority of her career undertaking family law work and has built up extensive experience and knowledge in this area. She became a member of the Law Society's Children Panel in 1999 and since that time has specialised in representing children.
She has developed a reputation as a forerunner in this field of law, and is instructed for her empathetic and organised approach to this sensitive area and her ability to get things done. She has a proactive and problem solving approach to case and an ability to communicate well with children and young people. Teresa never fails to maintain the child concerned as the focus of the proceedings and the decisions to be taken.
Teresa undertakes work on behalf of children in all areas of family law including care proceedings, secure accommodation applications, residence and contact proceedings and adoption applications including the most complex cases before the high court.
In care proceedings Teresa represents the children via their children's guardian and in private law proceedings she is appointed to represent children through their 'guardian ad litem' (CAFCASS). She is also experienced in representing children and young people directly in both care and secure accommodation cases.
Teresa is a member of Child Concern and The Association of Lawyers for Children; she is also a skilled court advocate.
Contact AFG LAW today
Do you require legal advice? You can call us now on 01204 377600 or fill out our online contact form.
Due to the sensitive nature of the work which this director does in predominantly representing young children and infants in care proceedings, it would neither be practical nor appropriate for them to request testimonials from their clients nor to publicise them. We can assure you that they are very well regarded by the judiciary, colleagues, other members of the legal profession as well as by the regulating bodies through which they hold their professional memberships and accreditations.
Videos