Ron Thexton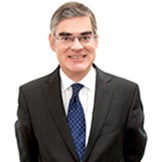 Name: Ron Thexton
Position: Director
Number: 01204 377600
Email: ron.thexton@afglaw.co.uk
LinkedIn: Click Here To View Profile
Ron has practiced in the field of civil litigation for 29 years. He specialises in personal injury work, undertaking a wide range of claims from minor injury to those of the utmost severity. He acts predominantly for claimants.
He also advises in relation to civil work generally, conducting civil litigation for a wide range of clients – from individuals to small businesses. He is an excellent advocate and regularly appears in the local county courts.
Ron provides employment advice ranging from the preparation of contracts of employment to representation before employment tribunals, acting for both applicants and respondents. Ron was appointed a deputy district judge for the northern circuit in 1999.
Main areas of practice
Personal Injury
Professional Negligence
Civil Litigation
Employment Law

Contact AFG LAW

If you require legal assistance then get in touch with us today by calling 01204 377600 or by filling in our online contact form. Alternatively you can fill out the request a call back form on the right hand side of this page and we will call you back shortly.
Videos