Anthony Theakston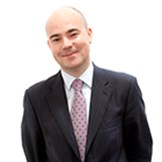 Name: Anthony Theakston
Position: Associate Solicitor
Number: 01204 377600
Email: anthony.theakston@afglaw.co.uk
LinkedIn: Click Here To View Profile
Anthony Theakston has been a member of the Law Society's Children Panel since 2007 and has expertise in representing children and parents in care proceedings.
He sudied law and Spanish at the University of Sheffield and the Universidad de Salamanca in Spain. He then did his LPC (Legal Practice Course) at the College of Law in Chester.
Anthony is a member of Child Concern and the Association of Lawyers for Children. He enjoys sports, travel and live music.
Get In Touch

If you need specialist advice then AFG LAW can help. Call us now on 01204 377600 or you can fill out the online contact form.
Due to the sensitive nature of the work which this director does in predominantly representing young children and infants in care proceedings, it would neither be practical nor appropriate for them to request testimonials from their clients nor to publicise them. We can assure you that they are very well regarded by the judiciary, colleagues, other members of the legal profession as well as by the regulating bodies through which they hold their professional memberships and accreditations.
Videos